September 2005 A 50 mile trip up into the Clark Range 1b


For this trip into the mountains of Yosemite National Park, my old friend David and I decided to take to new paths. The last time, we were up at Vogelsang, which took us on a northeast trail after reaching Merced Lake in the Little Yosemite Valley. Now, we were going to retrace the first day of that route, but then branch southeast, doing a loop up through Red Peak Pass in the Clark Range. So again, the base camp was in the Valley.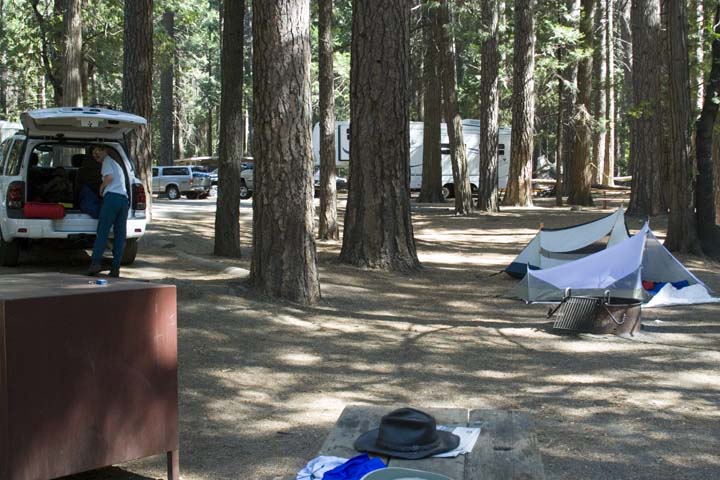 2780

New larger bearboxes have been installed, maybe because the park has more money these days…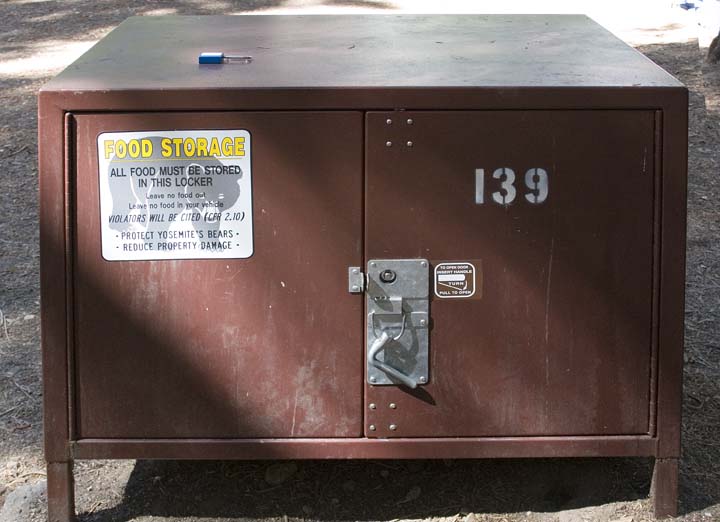 2782



DAY 1



This is the most energetic multi-day hike we have so far undertaken. With an estimated 5-6 days on the trail, the most strenuous are the first three, both because of the elevation gain, and the fact that your bear canister of food is full. We left camp in the valley (alt. 4000 feet) after parking at the Happy Isles trailhead, hiked up and out via Vernal Falls, and then along the John Muir trail up to Nevada Fall.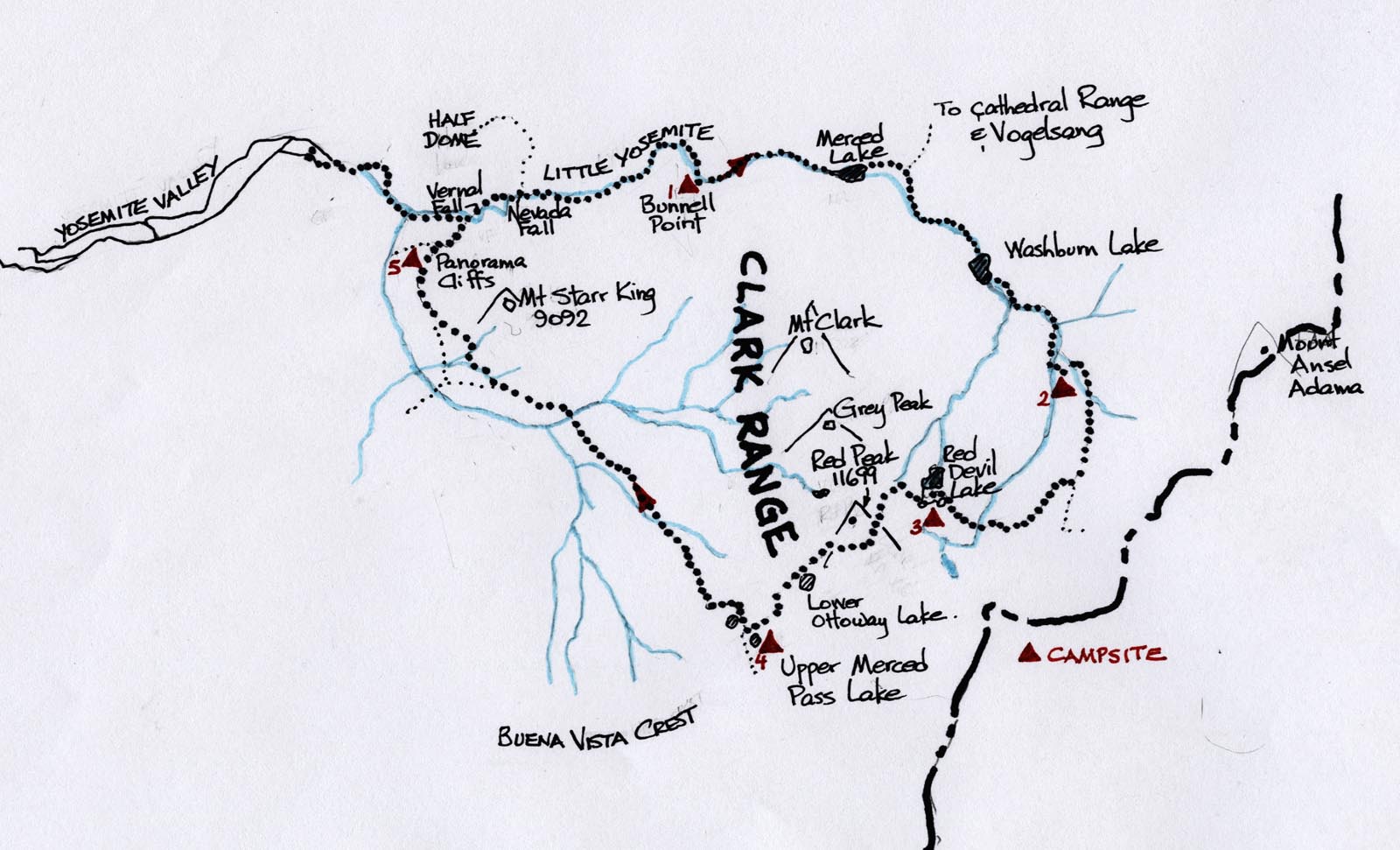 Map


Reaching the top of Nevada Fall by late morning with typical beautiful sunny skies, we stopped for a quick lunch, and then scooted through the Little Yosemite Valley toward Bunnell Point. By mid-afternoon, we were starting to climb again near Moraine Dome, and came across a work party out building a stone bridge.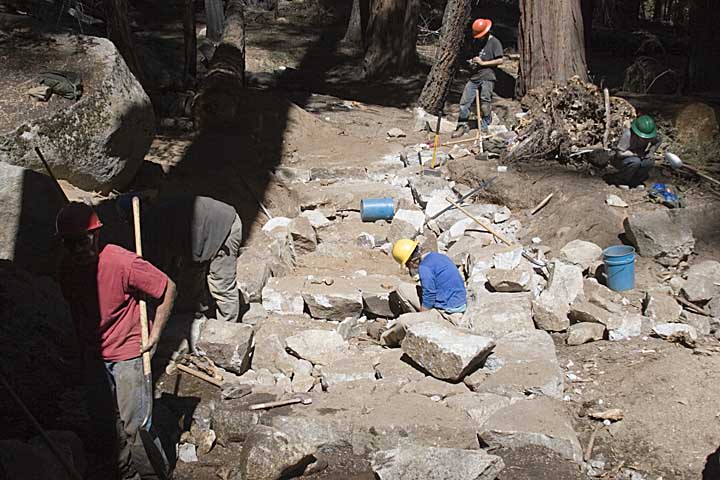 2812

The only other "visitor" I came across was a big lazy Southern Pacific Rattlesnake, basking in the sun on a flat rock right next to the trail. By the time I came round the corner, he was already heading into the nearest bush off-trail, and had no interest in looking my way. Making a bit of noise on the trail isn't just good for warning bears!

Knowing that we would be camping at the same spot as last time, after climbing the switchbacks at Bunnell Point, we pumped lots of water and headed up to make camp (7200'). It was a beautiful evening with clear skies (as usual) and the temperature moderated from 90 in the day to perhaps 40ish that night.



DAY 2



The next morning, fresh with energy, we continued toward Echo Valley, on the way to Merced Lake, which was our jumping off point to new-for-us trails.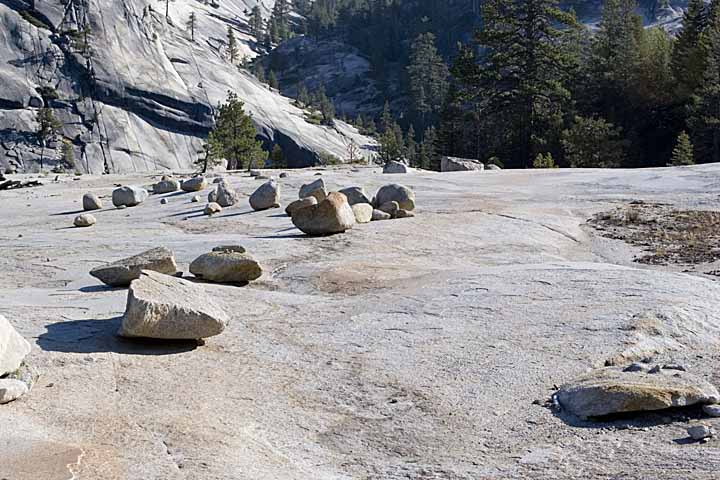 2824

The rocks in this area have been heavily worked by glaciers and water, with cracks and potholes giving trees some unique opportunities.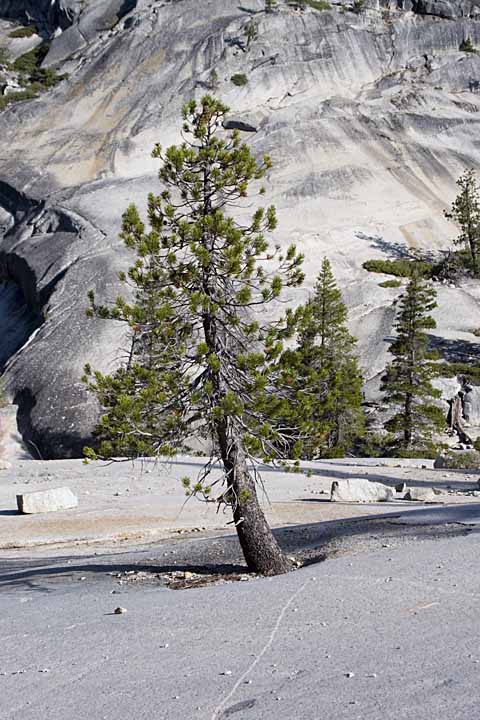 2840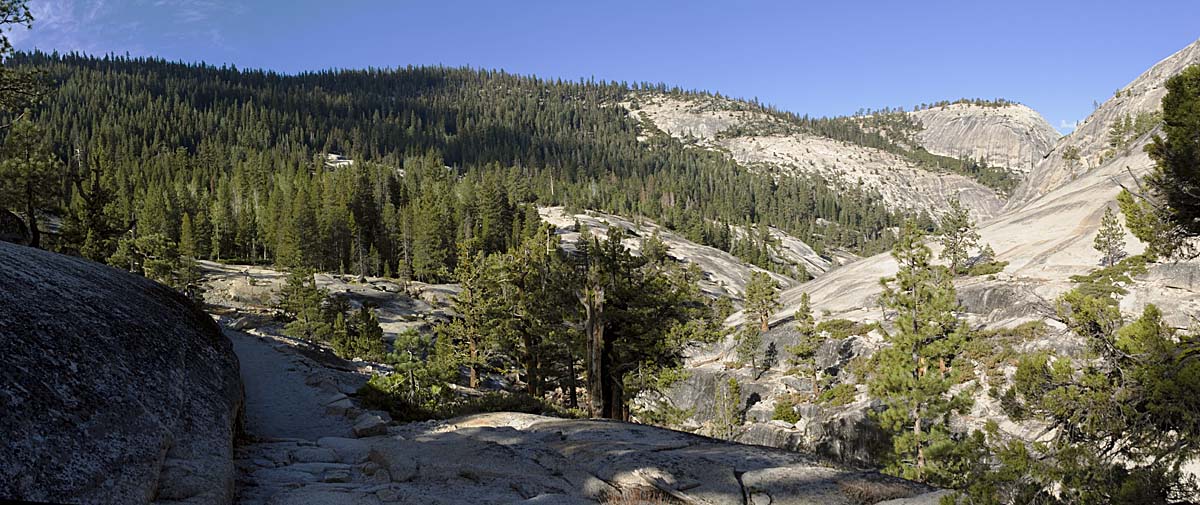 Bunnell pano



stereo

For a bit of the perspective, cross your eyes to see the stereo view…


Approaching Echo Valley we cross another bridge, enjoy the river scenery, and spot some deer out for their morning exercise.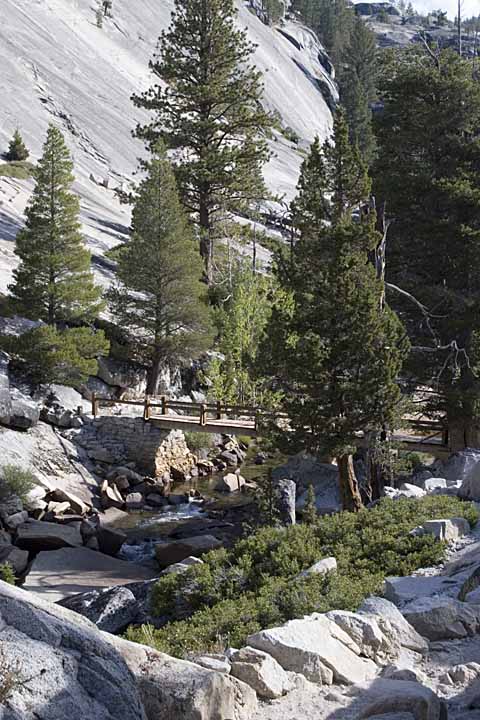 2850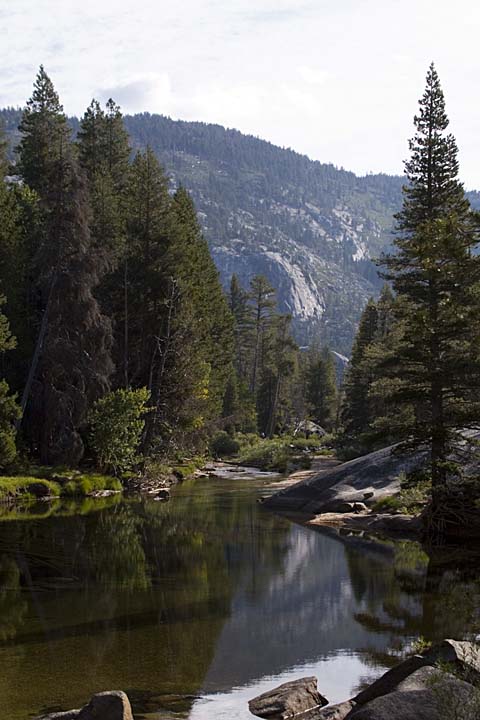 2851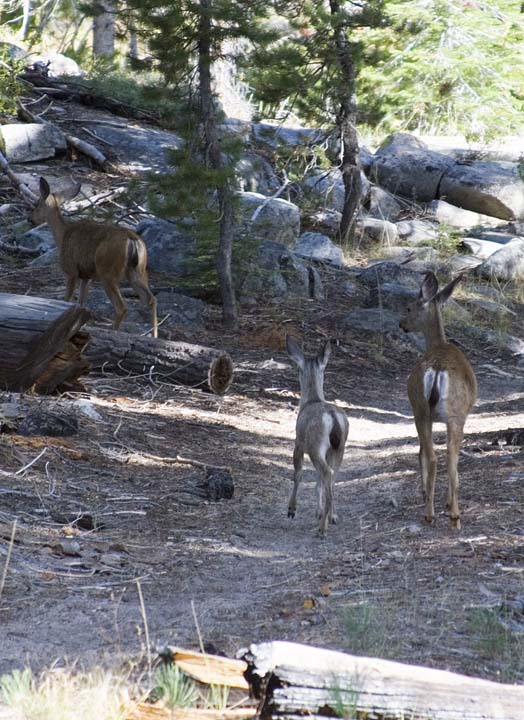 2856

The glacier action is hard to miss when you see polished and work-hardened rocks like this: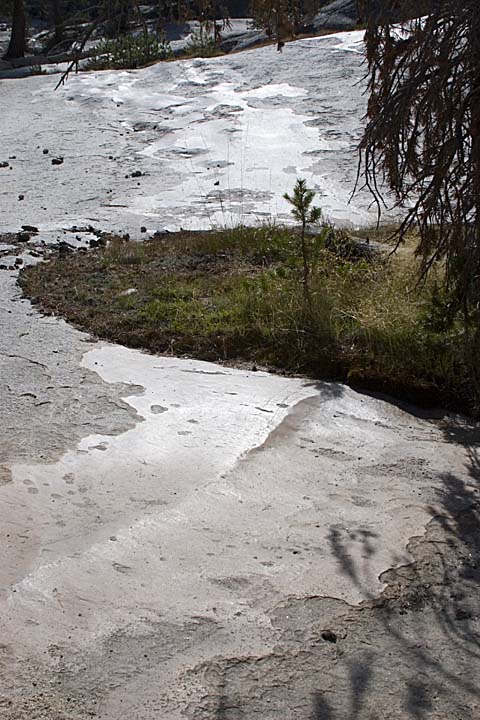 2859

...not to mention the bear's leaving their signature scratches on a nearby pine tree..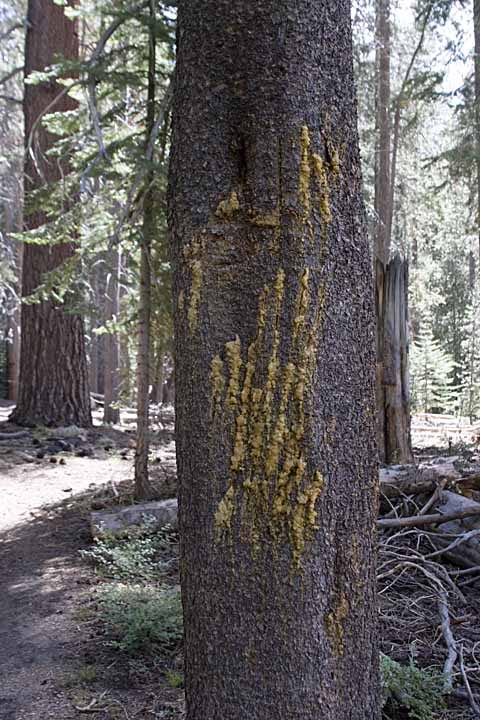 2868

Finally, at Merced Lake for lunch, the Maitre D' greets us at our table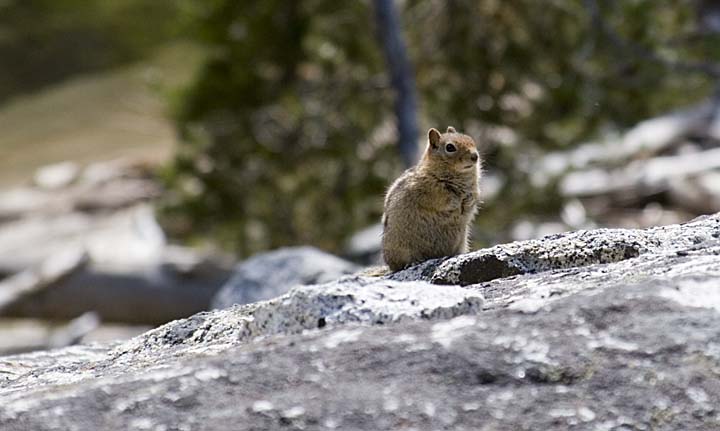 2869

which has a nice lakeside view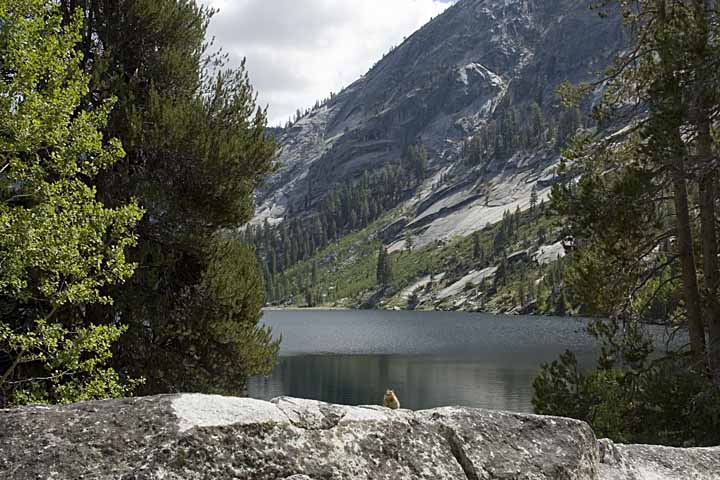 2870

After lunch, it's onward and upward to Washburn Lake and beyond. We make it up to the Lyell Fork stream and make camp just before the switchbacks heading toward Red Devil Lake.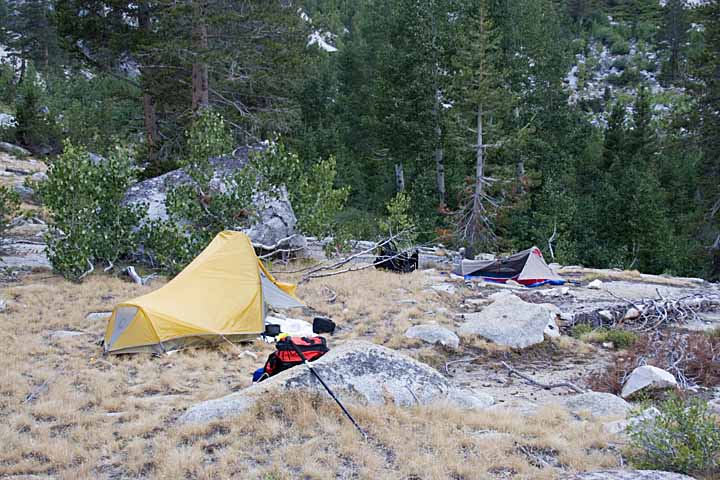 2881

That night, the clouds started collecting pretty quickly, and it looked like we were going to get put to the boot. But while it was cool at night, the morning dawned clear. As it turns out though, a couple of days later I met a solo hiker who had come the other way, and on Fletcher Pass that night, he put up with hours of rain and sleet! The clouds had dumped before they got to us.


2882



DAY 3



Big rocks everywhere and Breakfast at Tiffany's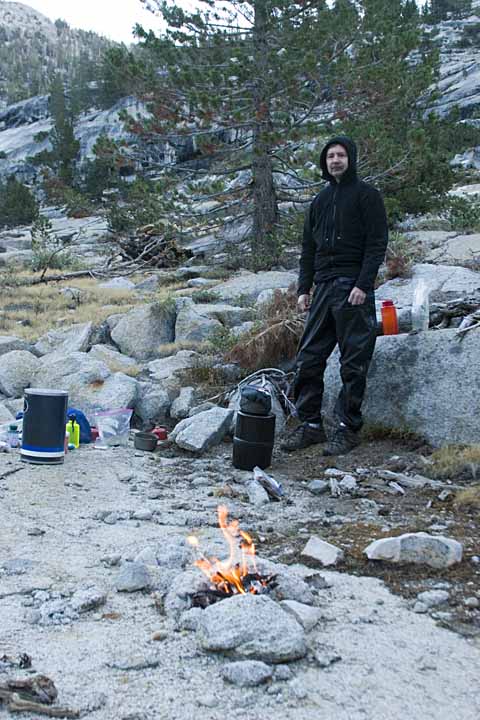 2883

Before breaking camp, I took a jaunt back to the creek nearby, and snapped a pic of the water quality gauging station...just in the middle of nowhere, with a solar panel to keep it ready for spring thaws and radio logging.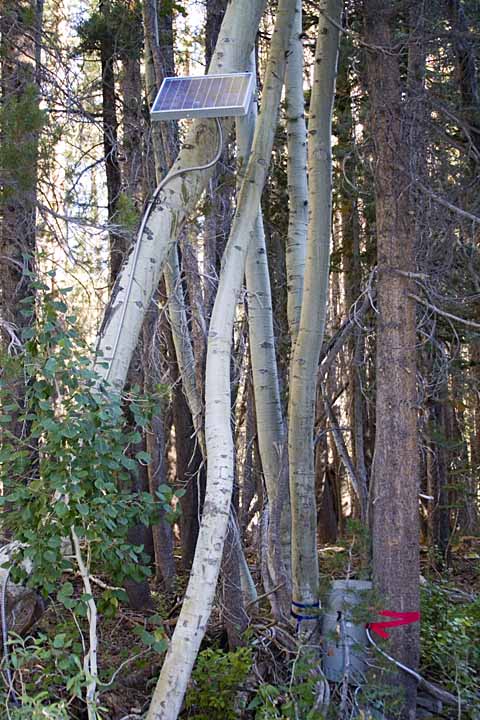 2890

A couple of hours of switchbacks and the view shows us the tree line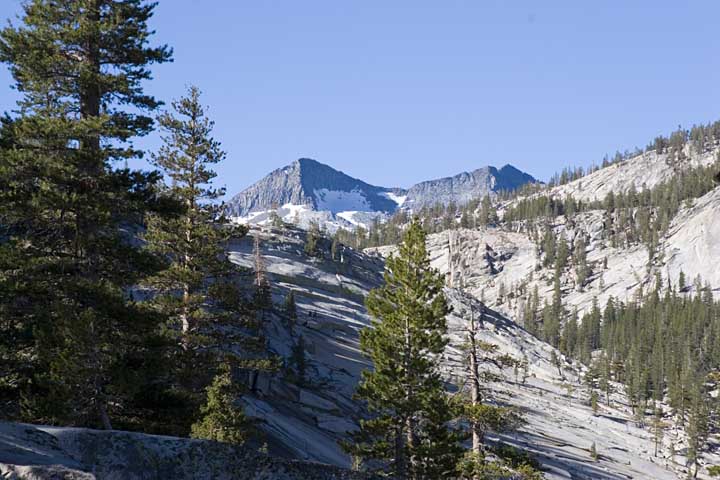 2899

which is followed by alpine meadows for a few miles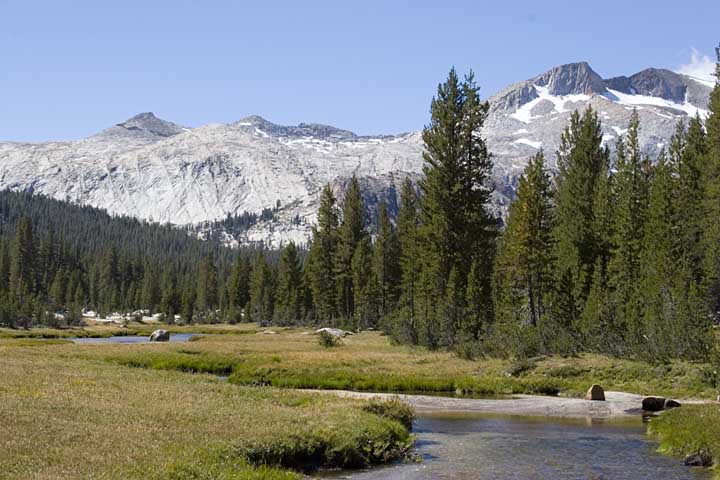 2903

Another gorgeous day, and lunch this time is at the trail junction 6 miles from Red Peak Pass.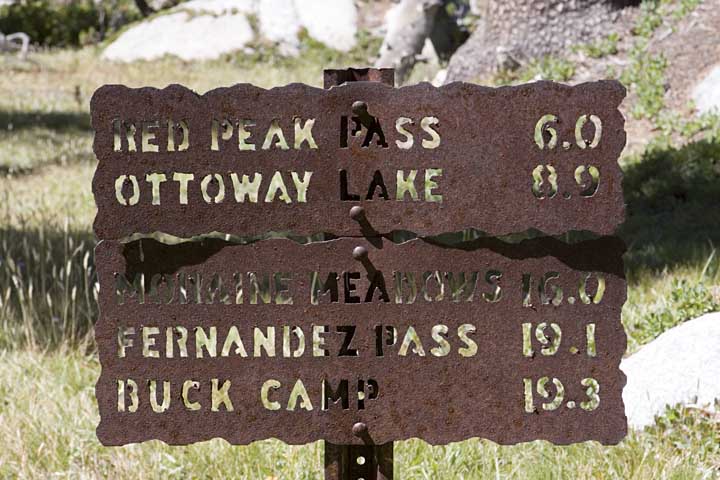 2906

After soaking up some sun, the climbing begins again. By mid-afternoon, we are approaching the local tree line, and off in the distance appears a cabin turned to stone, straight out of Lords of The Rings.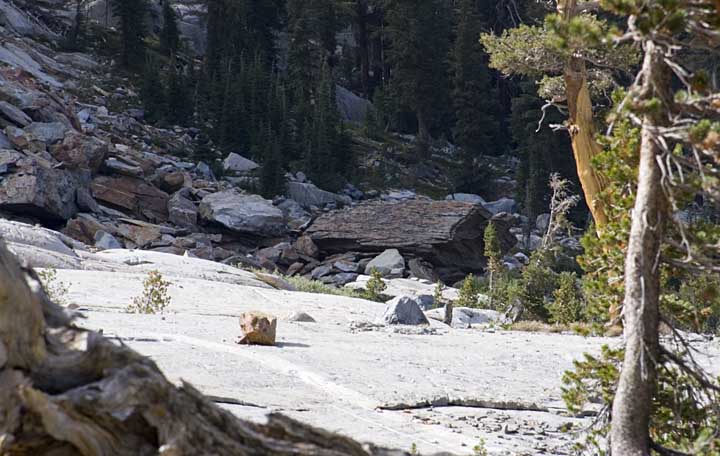 2943

The vistas are increasing in expanse as we start looking to make camp near Red Devil Lake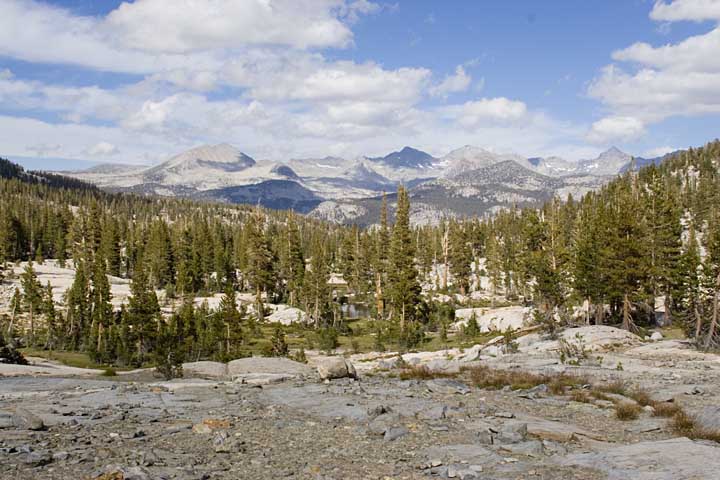 2944

Now Red Devil Lake by GPS and map shows to be a couple of hundred feet below the trail. Fortunately, there are very small and beautiful lakes right at the trail, before getting to Red Devil. We camped at the 2nd one, had a great dinner, and our tents kept us sleeping soundly with nighttime temps dipping to 14 F.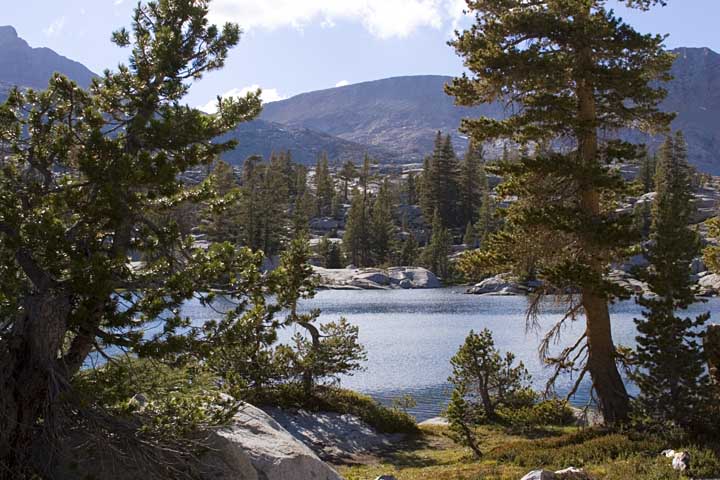 2958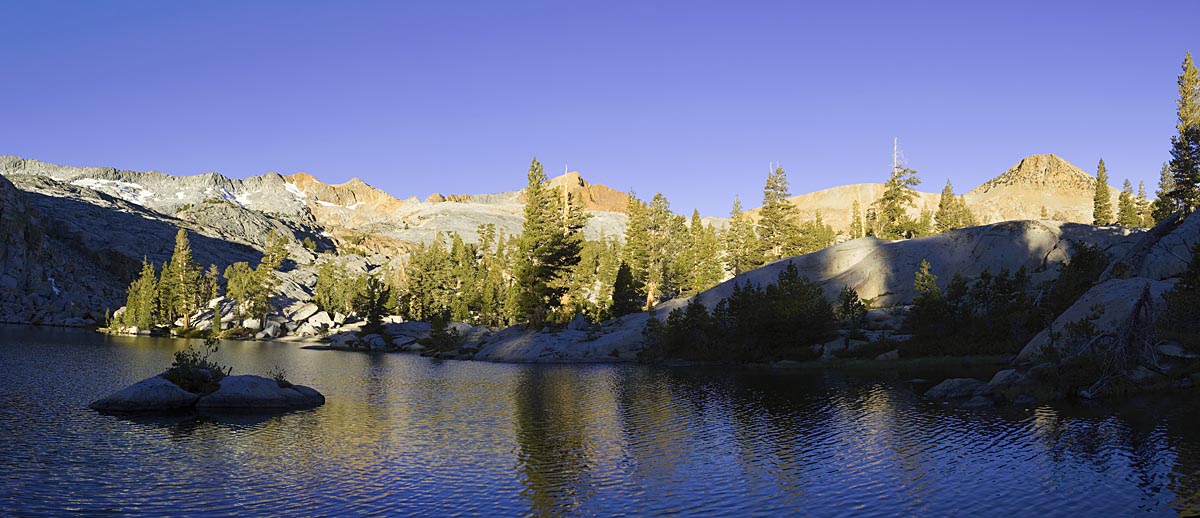 campsite lake pano





Day 4



Like all clear mornings in the upper mountains, it's very cold until the sun actually shines on you. Then it's time to shed the extra fleece layers and get going. Today is Red Peak Pass Day, and the first hours get us right into the switchbacks and mid-sized talus everywhere. Mid-morning, I stop to chat with Mark Cronin, who was also a few days out, having put up with the storm's sleet two nights ago. Yosemite is his favorite hiking place, and he had traveled from the Midwest to do that hike. We talked about mountain hiking in the Panamint Mountains of Death Valley, and then parted ways with best wishes.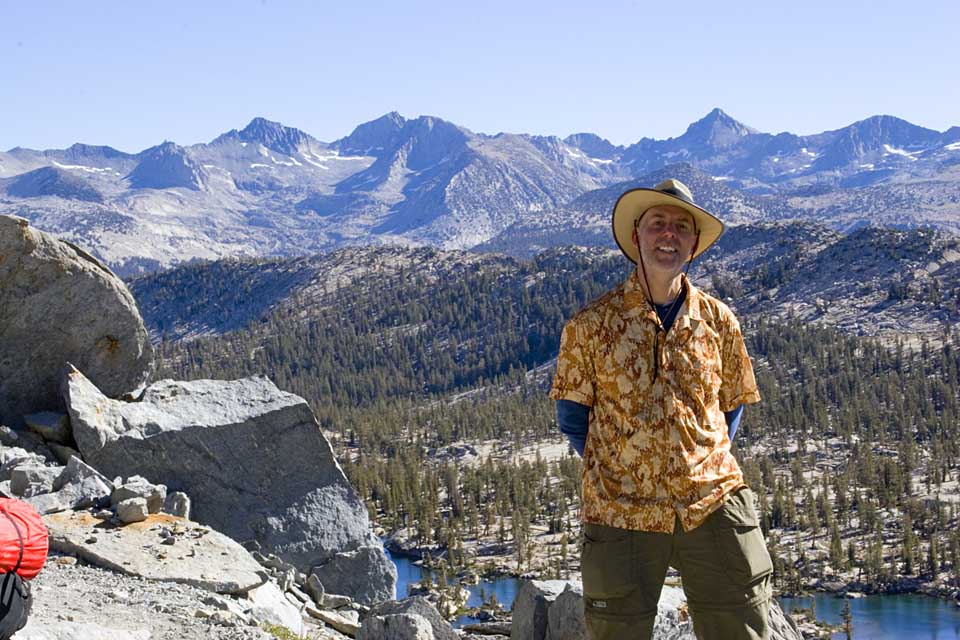 3013

and Yours Truly enjoying the view as well: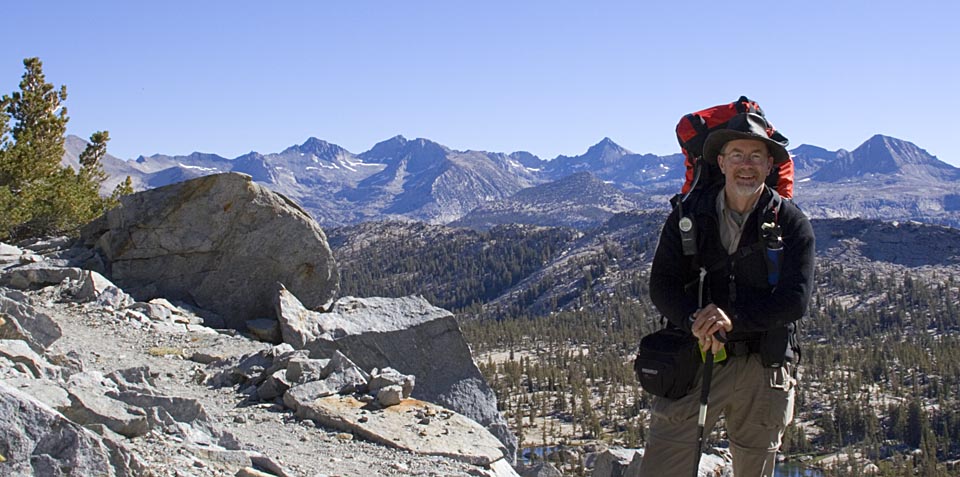 3010

Remnants of the past winter snows abound everywhere. They feed little rivulets, and yet granite bridges have been built in several places along the trail, so there are permanent waterways on the incline.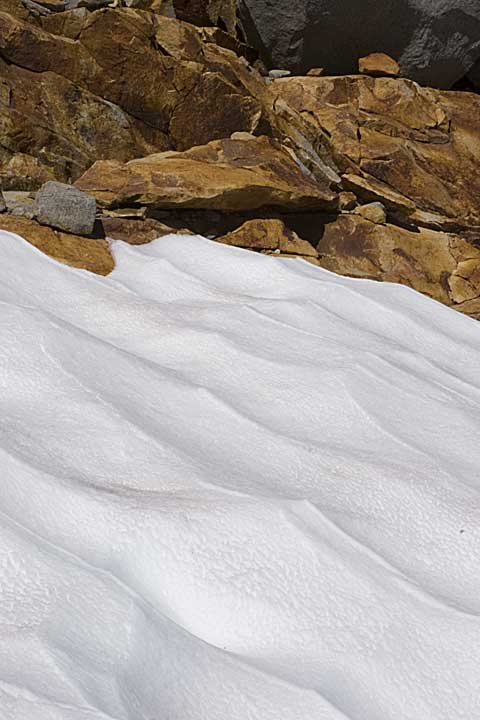 3046

Sunshine glancing on a small pool of water sets off reflections and refractions of the ice on top.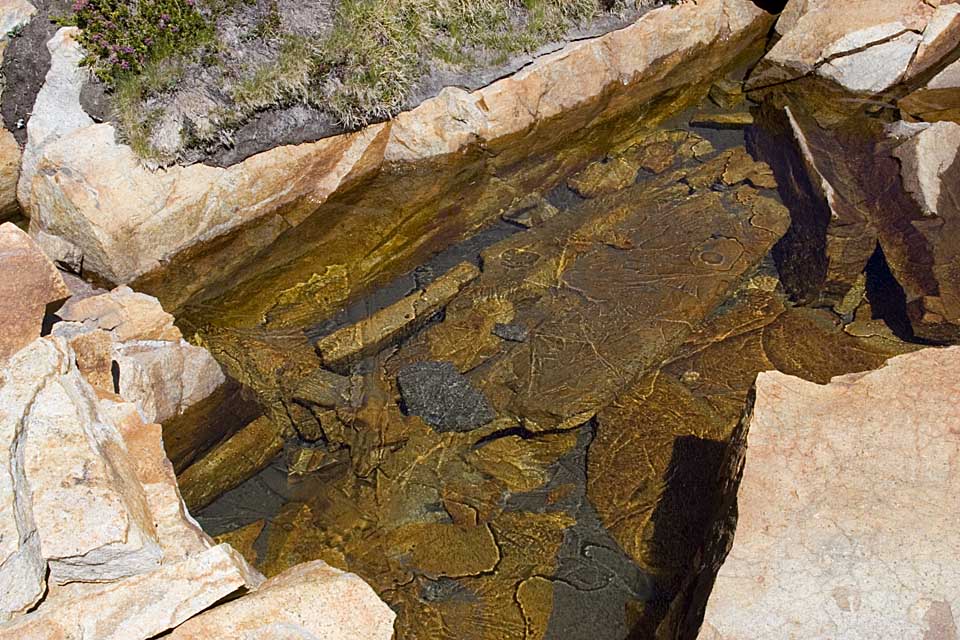 3032

Finally, the switchbacks through fields of talus deliver well-exercised hikers to the divide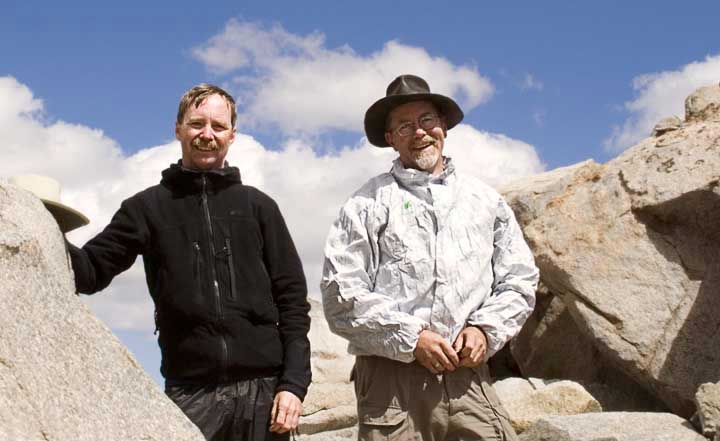 3227

The view looking west from Red Peak Pass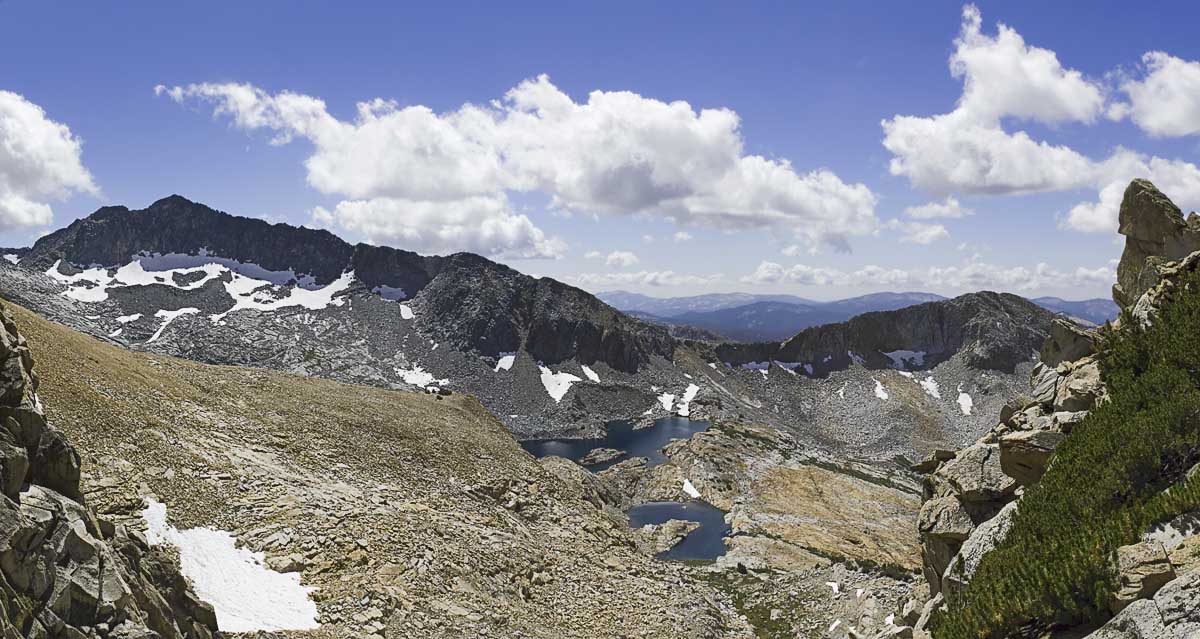 enblended

Now the trail descended toward the Ottoway Lakes, and we made good time on another sunny but windy day. Deciding to press on past the traditional stops, we passed a well-fed Marmot coming out to investigate us. Leave your pack near one of these guys and you won't need a black bear to relieve you of your food…


3237

Finally, after a bit of a slog, we landed at Lower Merced Pass Lake, where, if nothing else, we had to pump water, having not filled up earlier in the day. After all, why carry more than you need, if you're confident you will reach a wet stream soon. Being pretty much done for the day, we camped at the lake.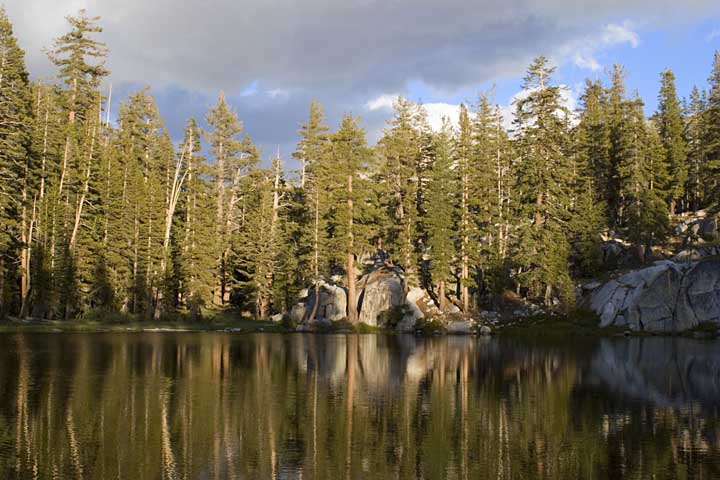 3238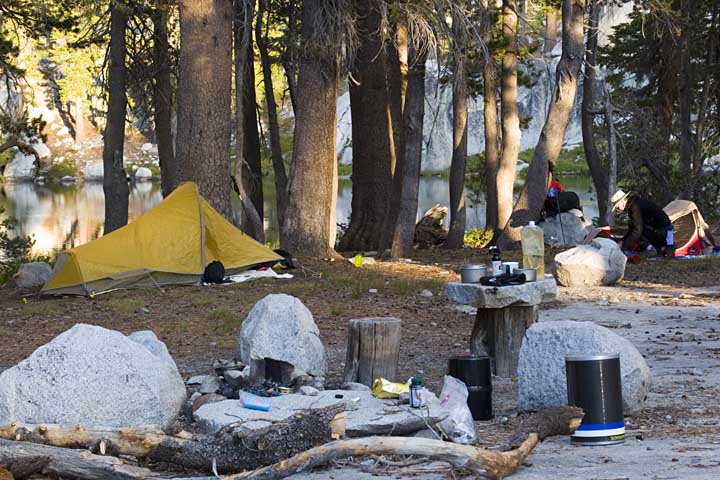 3247



Day 5



Sunshine again on tap, after a cool night. All of the day's hiking is downhill, largely through forests until mid-afternoon. With autumn already here, the local animals are invisibly busy preparing for the snow. Part way down the trail, there is a pool of sunlight, and in the middle of it is a cluster of freshly harvested broad leaves. John Muir wrote about this many years ago: in the alpine regions, Pikas will cut grasses and leaves, placing them to dry in the sun, before they get loaded into the larder for winter feeding. And here was a bunch just drying out nicely.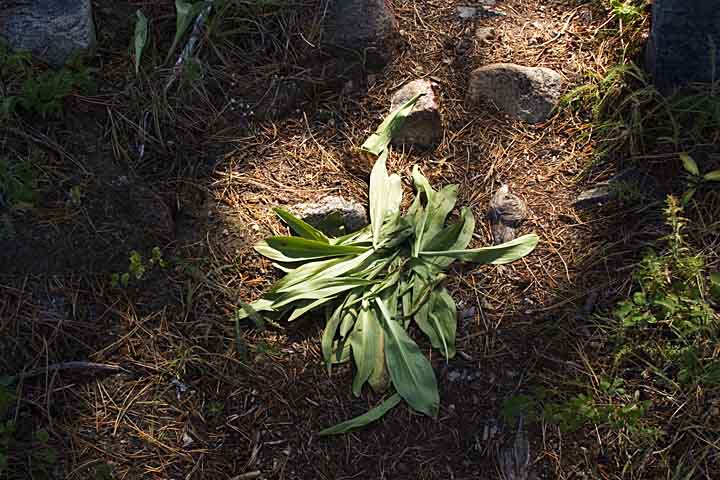 3271

Later in the day, approaching Mt. Starr King, the forest shows clear evidence of past forest fires, but with new trees growing strongly.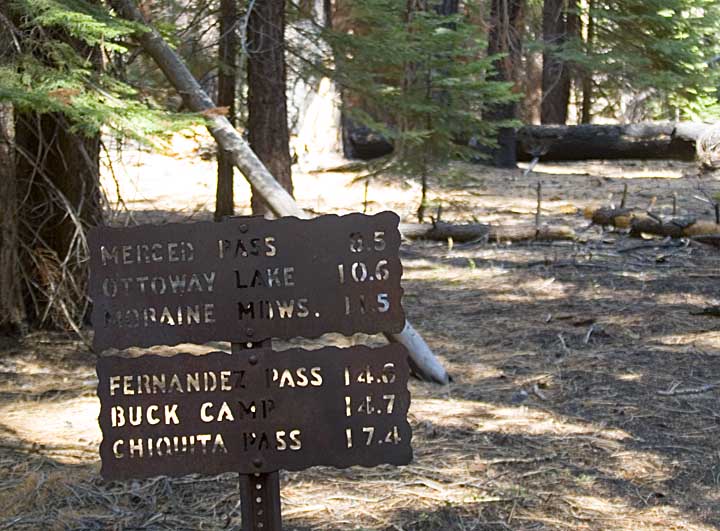 3277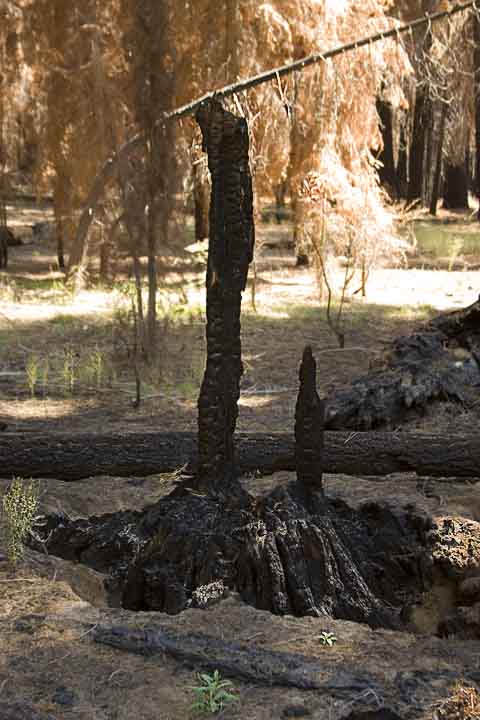 3274

Further along the trail, we come out into large open areas that are forests of burned-out trunks and little else. Two years ago, there was a large fire in this area when we were doing the Vogelsang hike. I'll bet this area was Ground Zero for that.

Toward 4 o'clock, we are approaching Panorama Cliff, and Half Dome comes into view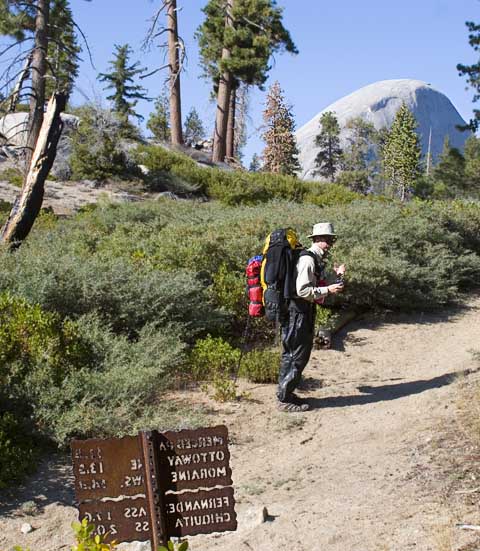 3294

We camp right before the trail joins the Panorama Cliff trail, and I experiment with a time lapse photo through the door of my tent…looking east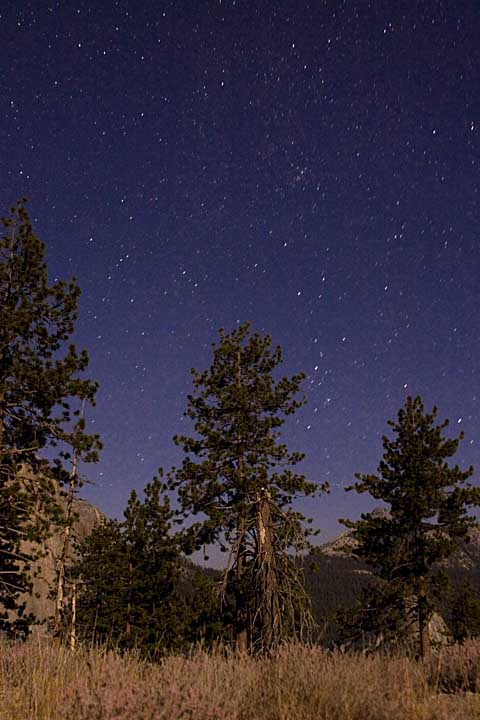 3373




Day 6



Sun beams in over the trails we have traveled on the way out. We'll be the valley tonight…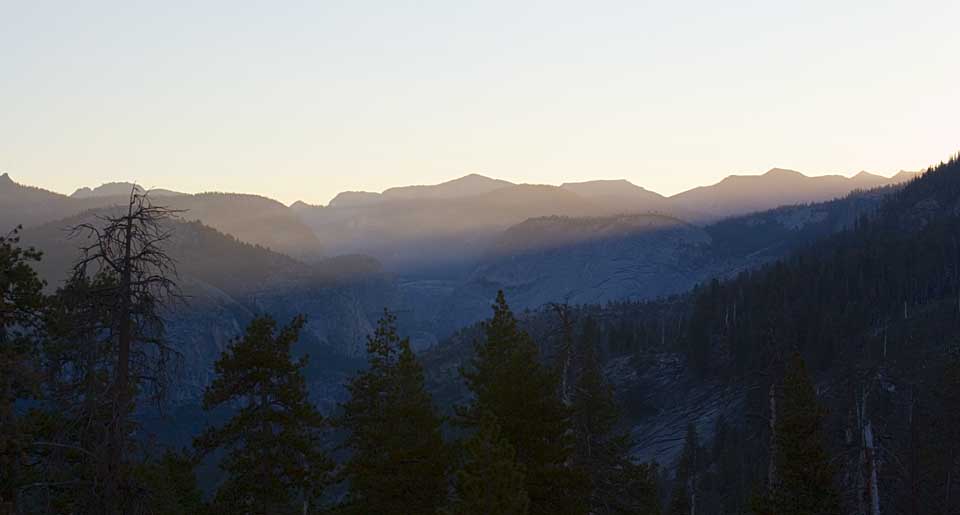 3384

On the way down the staircase below Nevada Fall, you can see the amount of work it took to prepare these trails, rough and tumble as some of them are. Can you count the blast holes in this piece of granite, just to make a manageable step, as one of thousands?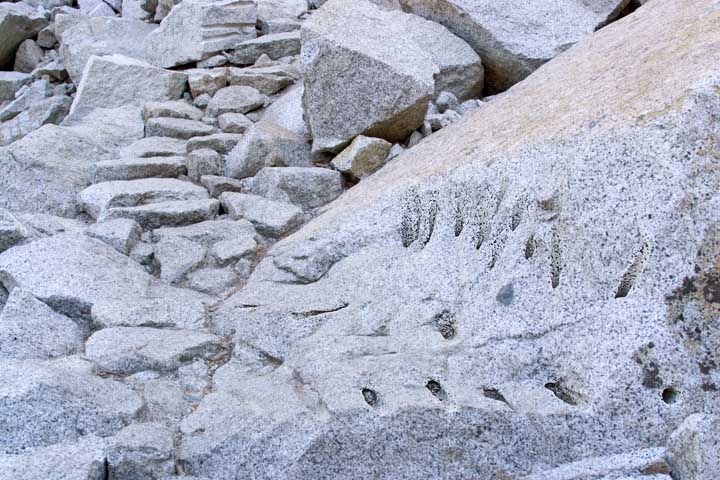 3445

Then it's back into the trees for the rest of the way down to Vernal Fall.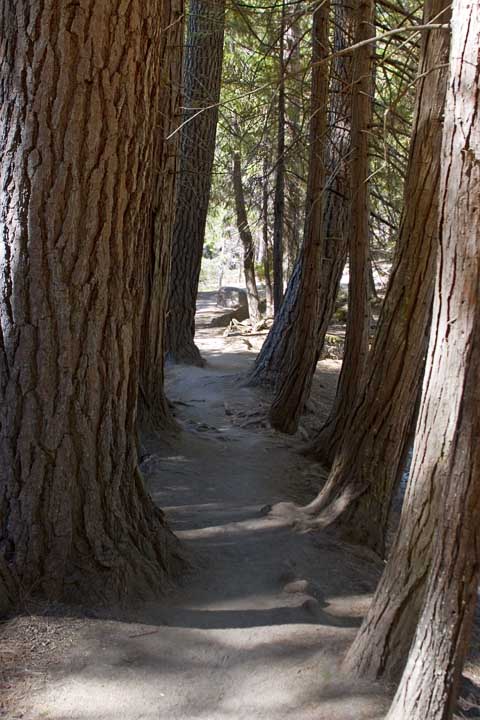 3446

Vernal Fall is always a sight, and even though the water is much reduced at this time of year, it still shows well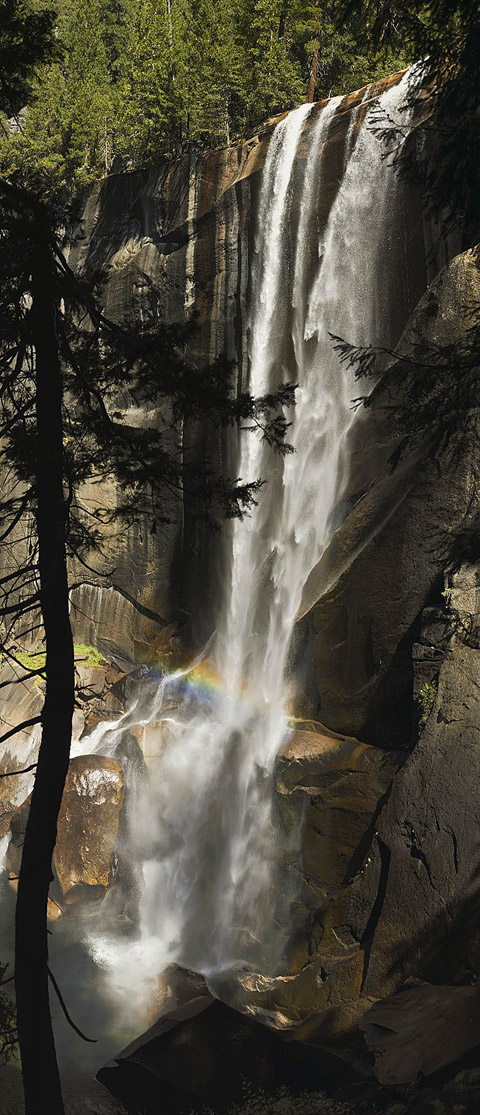 vernal pic

Finally, at the bottom, it's time to start thinking of a few cold beers and pizza at Degnan's Loft in the village…and then planning for the next few days' activities…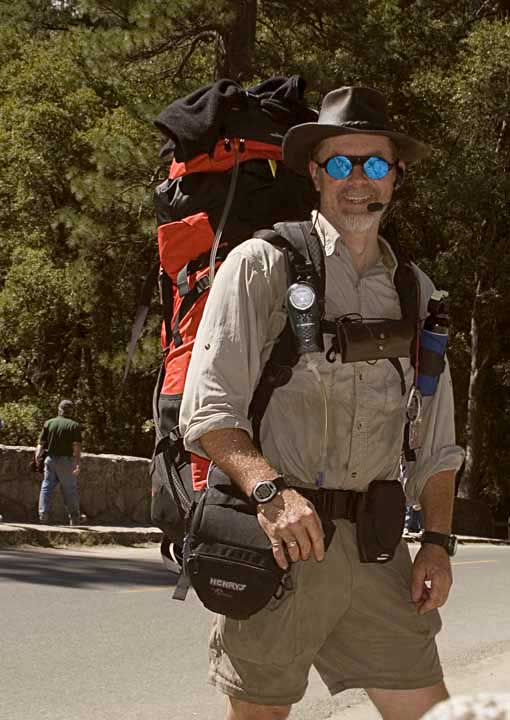 3597



Day 7



The next morning, after a good feed, and sleep, we're paid a friendly visit by the Ranger, Kirk Robinson, who is just ensuring that people are behaving themselves, especially by storing food ONLY in the bearboxes, and NOT their cars.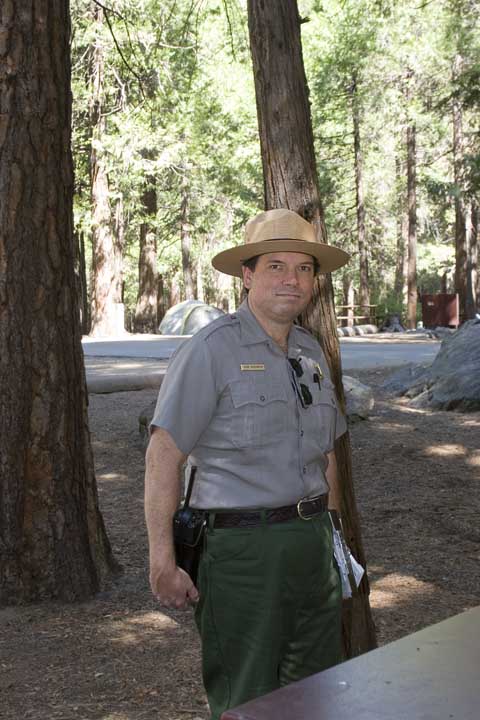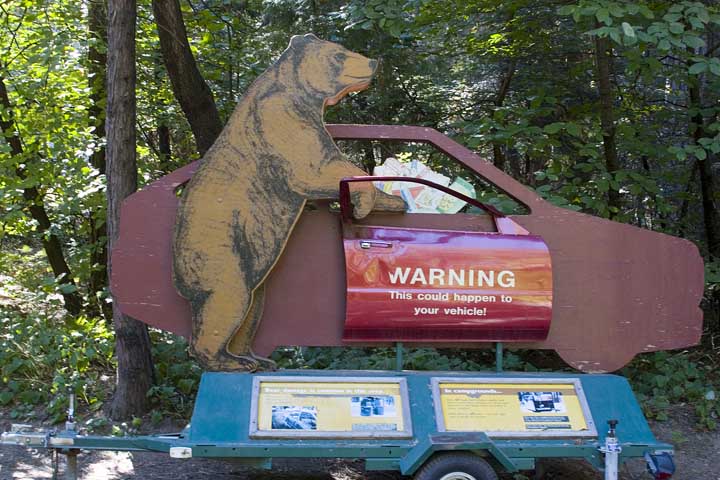 3608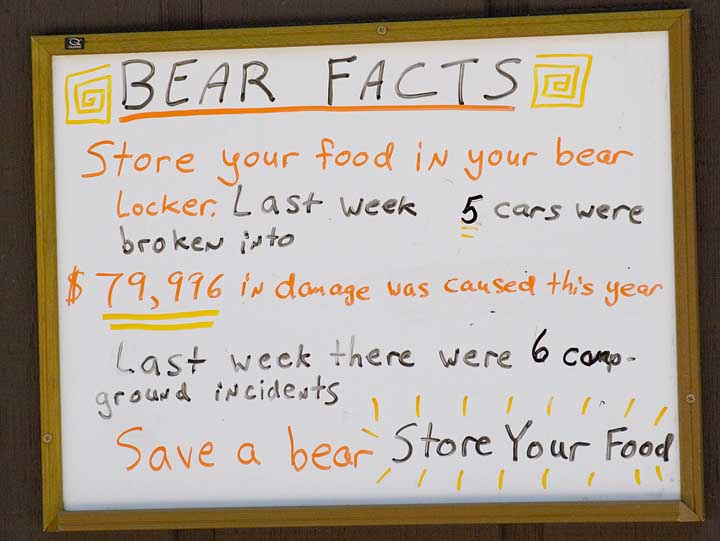 3616

After a good breakfast, David and I decided to head out toward the eastern Sierra, over the Tioga Pass. This meant we'd be in Lee Vining for lunch!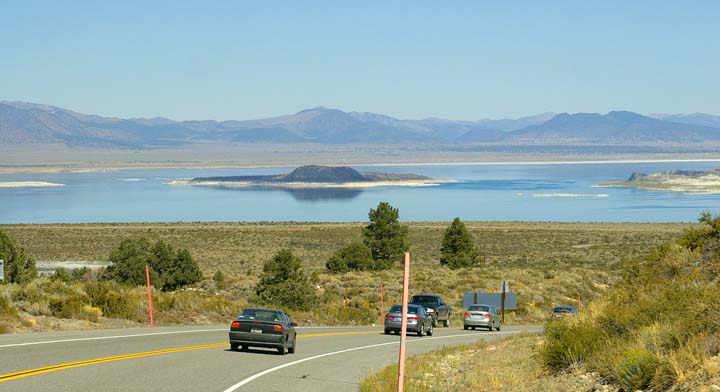 3641

Coming down out of the mountains toward Lee Vining at Mono Lake.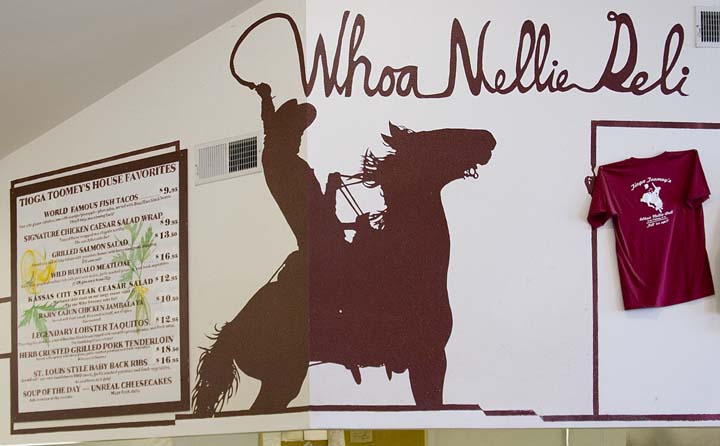 3645

Lunch at the Mobil Rest Stop, and the Whoa Nellie Deli, which is always popular (for good reason)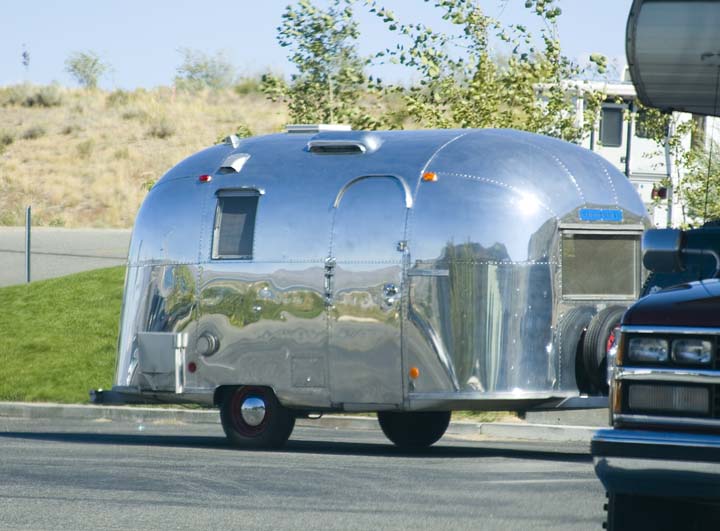 3961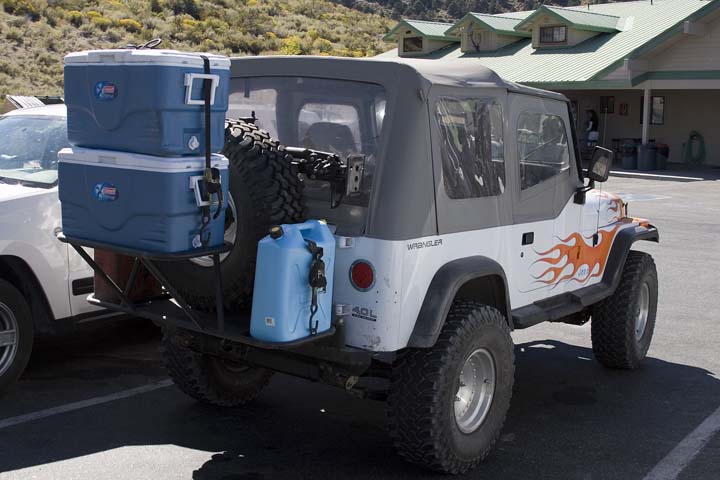 3960 desert travelers

That night we stayed in Bishop at the El Rancho motel (highly recommended), and then set out on a variety of day trip adventures. First a stop for gas, and a sign that any marketing guy would shudder to see: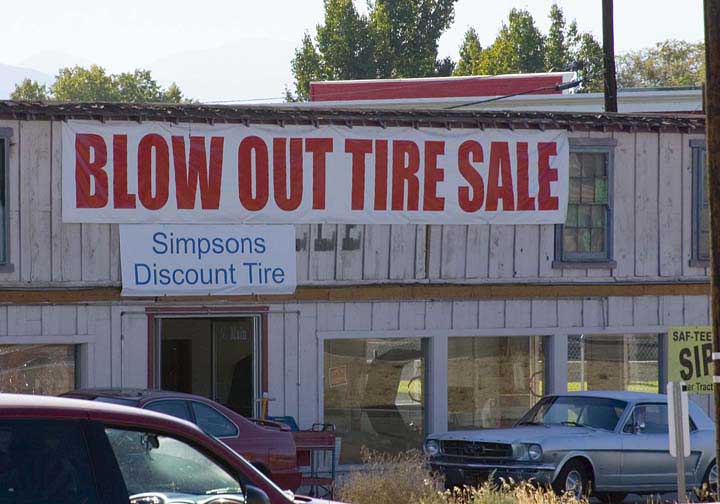 3759

Eventually we found our way up into the mountains again for a night at the Horseshoe Meadow camp, just south of Mount Whitney and 8000 feet up. Looking down into the valley the next morning: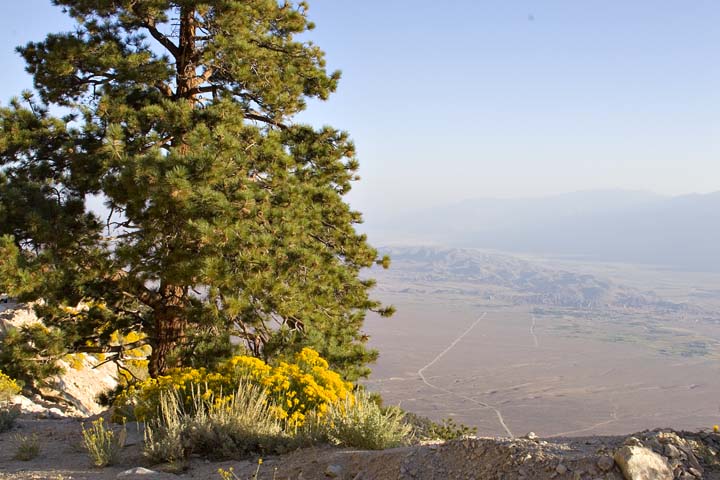 3819

and then in the Alabama Hills outside Lone Pine later on, we see Mt. Whitney framed through one of the arches in the hills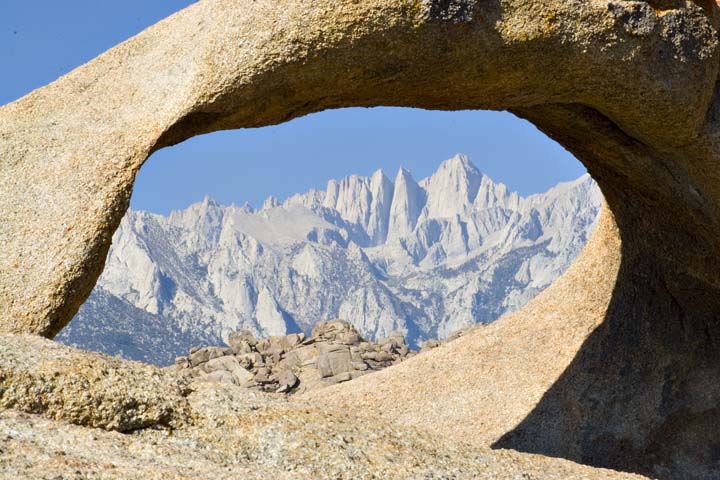 3836

Heading out of town later on, in search of a good photo op, we get paid a visit by a couple of wandering burros, quite friendly.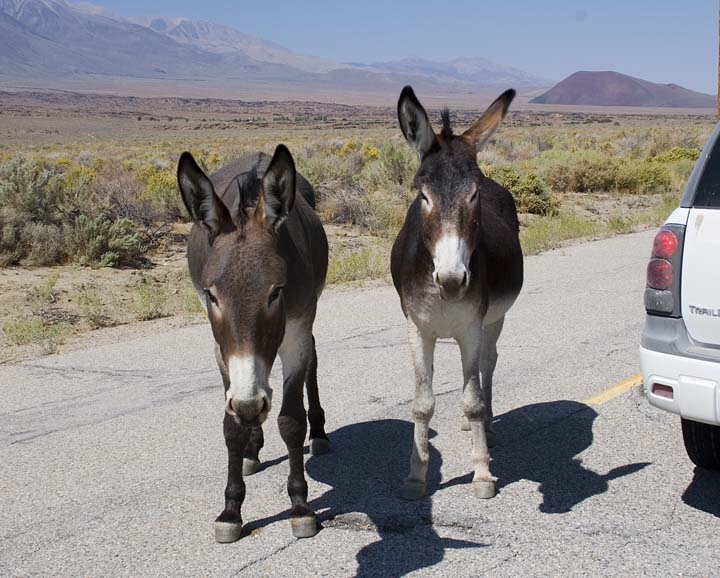 3948

And after a long day driving in the nearby Saline Valley, we decide to head back toward San Francisco via the Monitor/ Ebbett's Pass route just south of Tahoe. We spend the night at altitude and enjoy brisk mountain air again the next morning.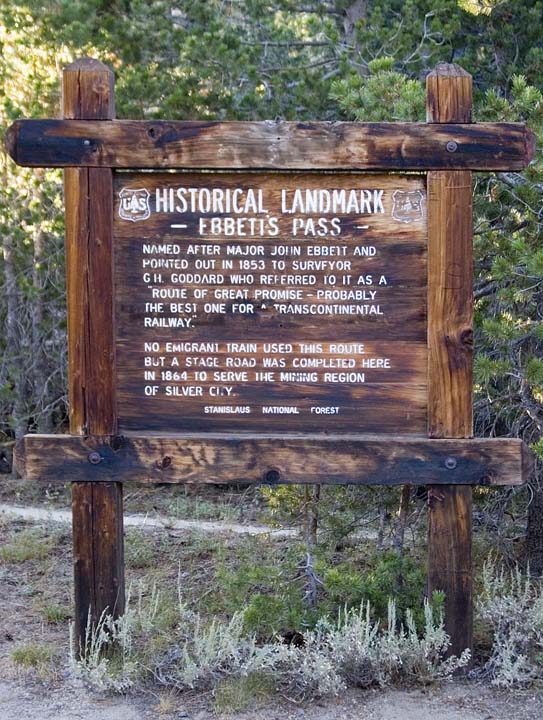 3967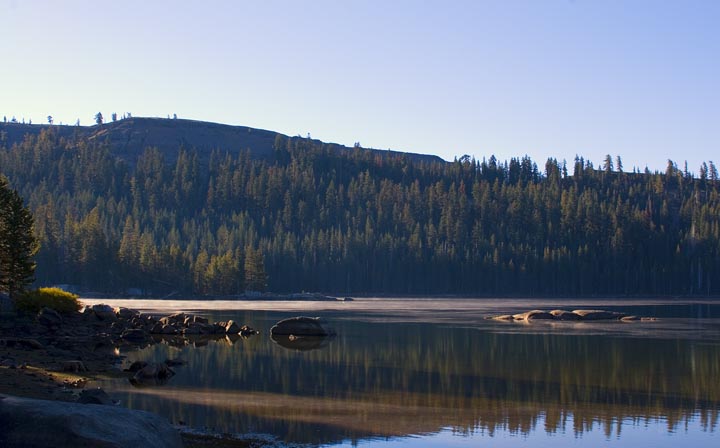 4009

Nearing the end of our trip, we arrive back in San Francisco, and I take the opportunity to do some night shots around the city.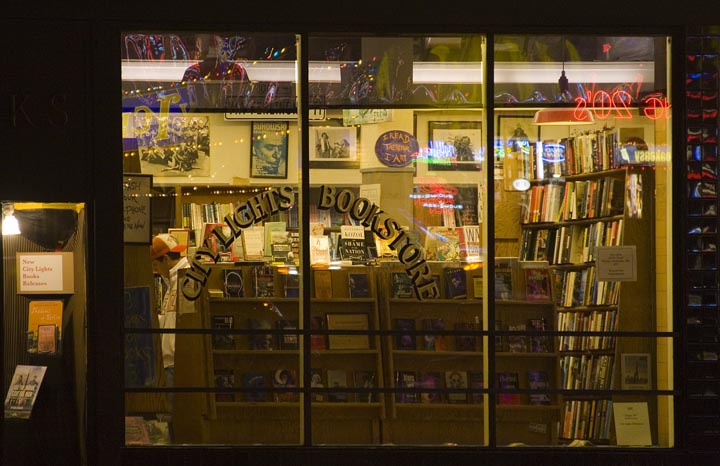 4032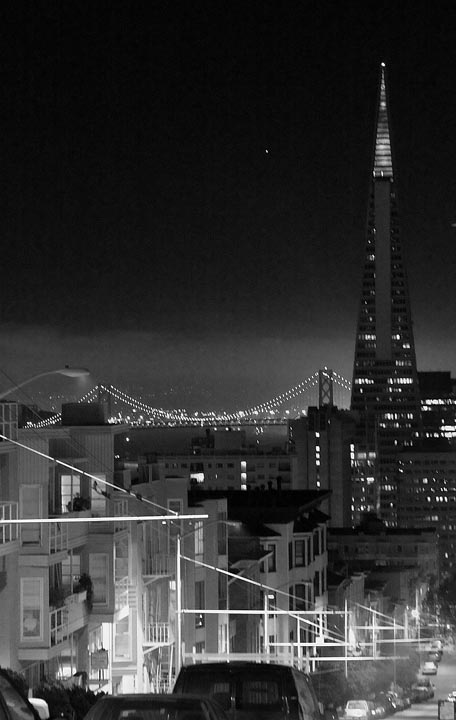 4055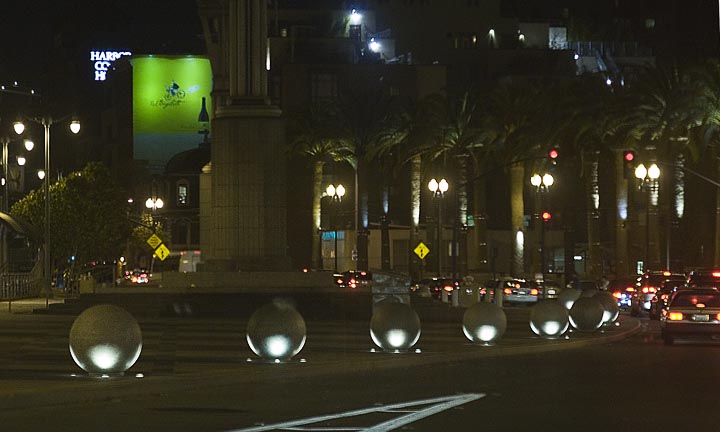 4071

As a sidelight before going to the beaches up in Pacifica, just south of downtown, we pay a visit to the Fry's electronic store in Fremont. If you look carefully, you will see the long line of cash registers standing by. There are actually 58 of them, so imagine how busy it is on a heavy shopping day. I've seen lineups in this store, and a traffic director to point you to the open cashiers.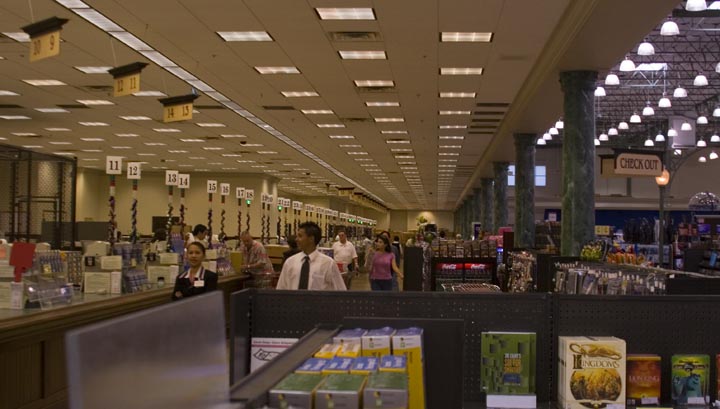 4081

The beaches are very popular as entertainment sites. People come for all reasons, particularly families...and the entertainment is often provided by expert kite makers and "pilots". They are quite the crowd pleasers.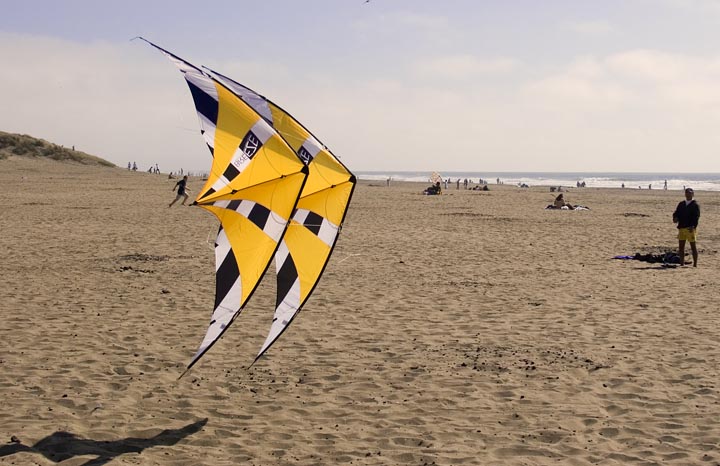 4152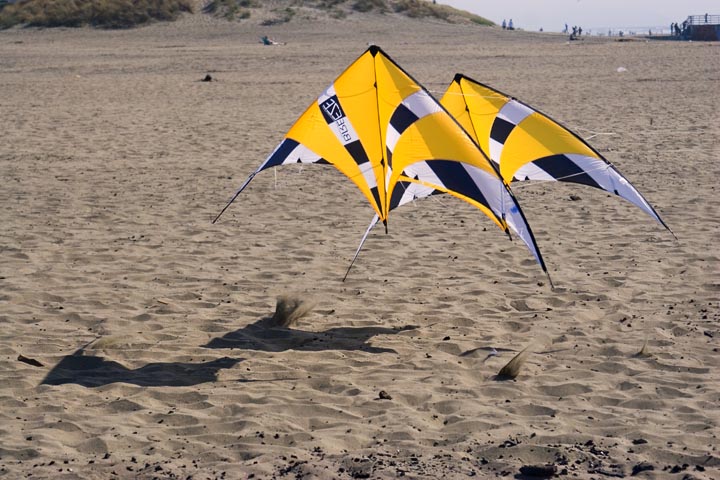 4153 quick blast-off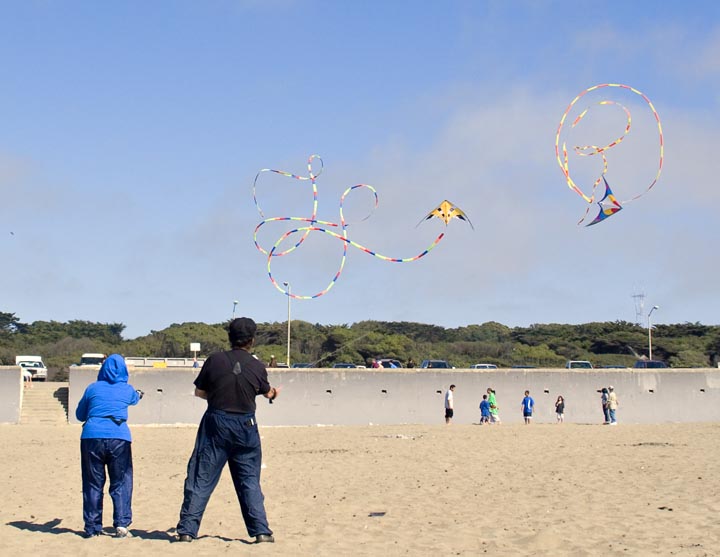 4175

That evening, we visited Fisherman's Wharf, and got some friendly help identifying a great CD being piped onto the sidewalk. Roberta of the Really, Really Great Gifts store solved the puzzle for me, and I'm glad to says thanks with a picture!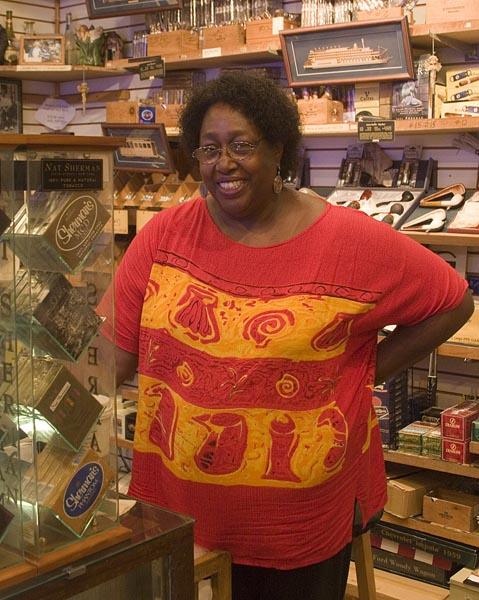 4245

Right at the seafood places, Boudin has built a new bakery building, and you won't get better sourdough anywhere, not to mention the creativity…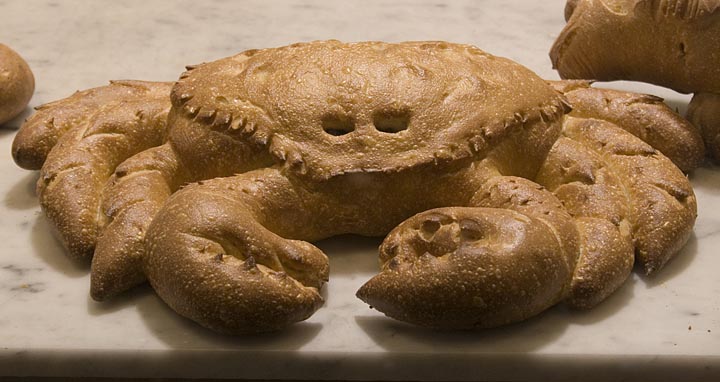 4235

And so we made our way to the Cafe8, which is owned by Alioto's, and both these establishments share a long and illustrious history. Highly recommended.



4229

And down to the last day, we took it easy. A visit to San Jose State University took the place of visiting the Tech Museum, which is closed Mondays during the "winter" season. The campus doesn't seem to be suffering to much under the winter weather…

4250

And then it was time to stop and finish up.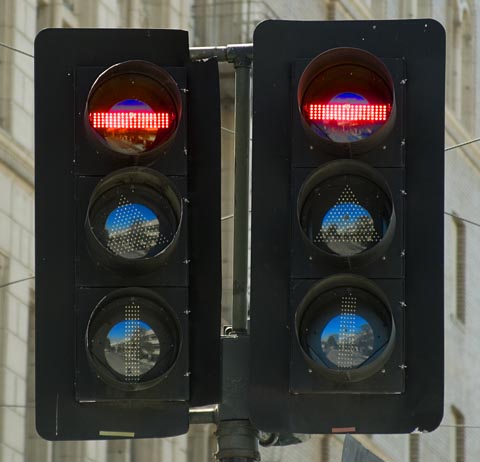 4249

Our flight left early the next morning, and before the clouds made a floor under us, I caught a last glimpse of the Oakland cranes. Maybe they were waving goodbye 'till next time!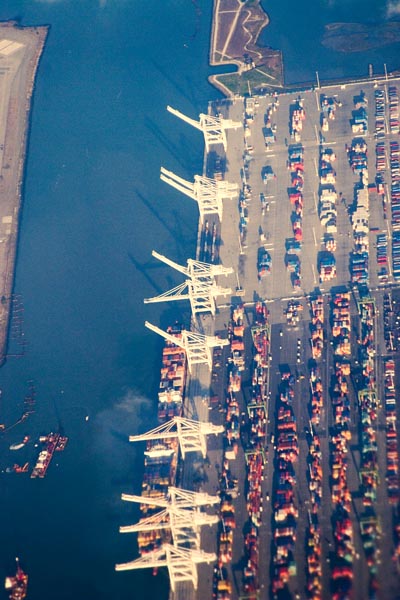 4277

Comments, critques, suggestions? I'd love to hear from you.

gmac02@gmail.com